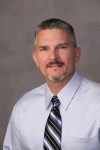 Jay R. Stucky, DDS, PA 
In my over 26 years of private practice experience, I can honestly say that I have remained committed to ensuring the highest quality treatment for each patient in a compassionate, caring environment. I understand that coming to a dentist is not easy and can produce feelings of anxiety and stress. This puts you between a rock and hard place when your teeth or jaw give you pain. My goal is to relieve pain and comfort you with a gentle touch while providing professional treatment that helps you achieve brilliant teeth for life. I believe that my work is life changing.
Education & Professional Collaboration
I graduated from the University of Nebraska College of Dentistry and began working under my father in 1993. He helped teach me many things before retiring two years later after 34 years of providing quality dental care. I value the lessons he taught me and have been connected to the professional community my entire career. I do this through membership to the American Dental Association and Kansas Dental Association, and by attending regional and national conferences and events several times a year. Keeping a line of communication open with other professionals has been invaluable to my mission of providing my patients with the best care available.
In the Office
I am committed to high standards and have great expectations for all my patients. I have a comprehensive approach to dentistry that creates an experience for you that is informative and comfortable. I will spend time explaining our diagnosis and treatment plan, thoroughly educating you on the particulars of our recommended procedure. I am always happy to spend time discussing and addressing any of your questions or concerns. You will be informed of how to evaluate the process and results. It is important to me that you give the okay to proceed with your treatment, and until you are comfortable, neither am I.
Outside the Office
I came home to Kansas in 1986 to raise my three boys. This followed my time in military service as a US Marine and served as a member of the US Army Reserve Dental Corps. I am a lifetime member of the NRA and love hunting, hiking, and camping.
Julie St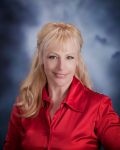 oughton – Office Administrator
Julie has been with our practice for the last 15 years. She studied surgical technology and business at Hutchinson Community College, dental assisting at Wichita Area Technology College, and has a DANB certification for dental radio-images. She helps provide excellent patient care every day and continues to grow our friendly, knowledgeable dental team.
Julie has four adult daughters and three grandchildren.
She enjoys Jeep off-roading, fitness, traveling, and spending  time with friends and family
  Brittany Powers – Dental Assistant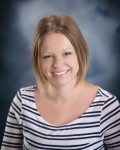 Brittany is a mother of 4 beautiful children, but finds the balance of being a great mom and being an amazing dental assistant. In her spare time she enjoys reading, going to the lake and spending time outdoors with her family.